Corrosion under insulation (CUI) is a large problem today. We have a number of successful pilot projects with leading oil and gas operators.
Our wireless and real time data system is easily installable to monitor temperature and humidity data of insulated equipment and pipes.
The emerging real-time wireless data solution to monitor and predict CUI for immediate action
Productivity & Efficiency
Lower operational costs
Enable remote monitoring
Maximize asset utilization
Safety & Quality
Improve worker and operational safety
Maximize maintenance plan performance
Simplify compliance and regulation adherence
Performance & Resilience
Minimize downtime
High reduction of maintenance costs
Enable performance benchmarking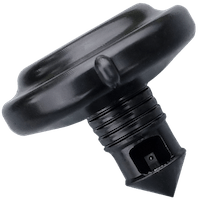 HSE friendly
Non-Intrusive – no need to remove insulation
Flexible, easy and cost-effective wireless infrastructure
Suitable for explosion hazardous environments and industrial applications
Small carbon footprint
Water and frost-proof
Can be placed in any position of the pipe or equipment and in remote places where other sensors cannot be installed
ATEX and IECEx certified (Q3 19)
Long battery life – up to 10 years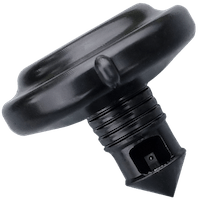 ATEX and IECEx certified sensors for specific application
ATEX and IECEx certified gateway
System platform: Data is stored in databases. Access to data is provided through APIs
Web-based dashboard: Data visualization tool. Export sensor data as CSV for other tools, e.g. Excel
Optimization of risk-based inspections and assessment tools by pinpointing the need of inspection, monitoring high humidity and temperatures of specific locations in real time
Minimize HSE risk exposure
Minimize maintenance costs
Reduce unnecessary mobilization of crews and infrastructure (scaffolding)
No need to replace good insulation
Can be installed by the site maintenance crew with proper training and supervision of Indusenz
Simple interface with customers' control software
Terms and Conditions
Please read these terms and conditions carefully before using downloading our data sheets.

-Conditions of Use
We provide this services to you, which is subject to the conditions stated below in this document. Every time you sign up to download our data sheets, you accept the following conditions. This is why we urge you to read them carefully.

-Privacy Policy
Before you continue using our website we advise you to read our privacy policy (https://www.indusenz.com/privacy-policy) regarding our user data collection. It will help you better understand our practices.

-Copyright
Content published on this website (digital downloads, images, texts, graphics, logos) is the property of Indusenz and/or its content creators and protected by international copyright laws. The entire compilation of the content found on this website is the exclusive property of Indusenz.

-Applicable Law
By visiting this website, you agree that the law, without regard to principles of conflict laws, will govern these terms and conditions, or any dispute of any sort that might come between Indusenz and you, or its business partners and associates.

-License and Access
We grant you a limited license to access and make personal use of the data sheets. You are not allowed to modify them. This may be done only with written consent from us.

-What personal information do we collect?
When you download our data sheets, we collect your name and e-mail address.

-How do we use your personal information?
We use your contact information in order to communicate electronically with you .

-Communications
The entire communication with us is electronic. When you send us an e-mail or leave your e-mail address, you are communicating with us. You hereby consent to receive communications from us. You also agree that all notices, disclosures, agreements and other communications we provide to you electronically meet the legal requirements that such communications be in writing.

-What rights you have over your data
You can request to receive an exported file of the personal data we hold about you, including any data you have provided to us. You can also request that we erase any personal data we hold about you. This does not include any data we are obliged to keep for administrative, legal, or security purposes.

-Data retention
When you download our data sheets, we will maintain your contact information for our records unless and until you ask us to delete this information.

-Contact us
For more information about our privacy practices, if you have questions, or if you would like to make a complaint, please contact us by e‑mail at support@indusenz.com.
I agree with the
Terms & Conditions
We promise we'll never send you spam, but do check your spam folder if you can't find our e-mail.